The Hot Head Story
Hot Head Burritos® was founded by Cynthia Wiley and Raymond Wiley. Ray has been a franchisee of a major restaurant chain for over 25 years and has been managing his own multi-unit restaurant company for many years. Cynthia was a paralegal. They had a desire to create a franchise concept with the franchisee in mind.
In October of 2006, the team set out to design an efficient, modern, competitive concept. The concept needed to be sharp, have great food, great decor and efficient operations. Overall it needed to be a great competitor in the Quick Serve Mexican category. The concept had to appeal to customers with "awesome" food and a "cool" inviting atmosphere. It had to appeal to franchisees with careful, thought out operations and a clear, detailed operations manual with a focus on financial efficiencies.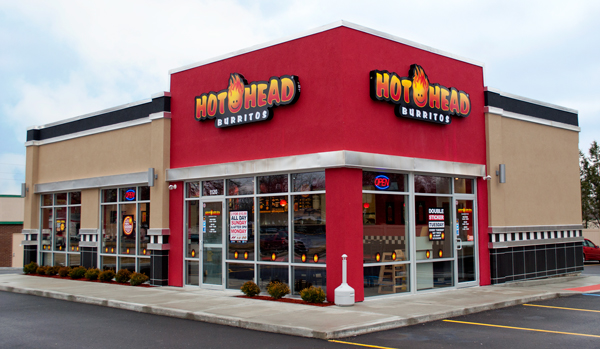 After months on the drawing board for Ray and months in the kitchen for Cynde, the concept came to life in March of 2007, welcoming lines of happy repeat customers. Ray says, "I knew we had something when the lines of people reached the door for hours."
Hot Head Burritos quickly became a contender in the Quick Serve Mexican food segment. As of July of 2015, there will be 63 Hot Head Burritos open and many more in development. Ray says as he looks into the hundreds of emails received from potential franchisees, "There's no telling how big this thing will become."
Who's Leroy?
We are not exactly sure when or where it started, but at some point the lovable smiley face in our logo got dubbed Leroy. One way or another it stuck, and ever since then, that's been his name.
We love him.
Kids love him.
We hope you do too!